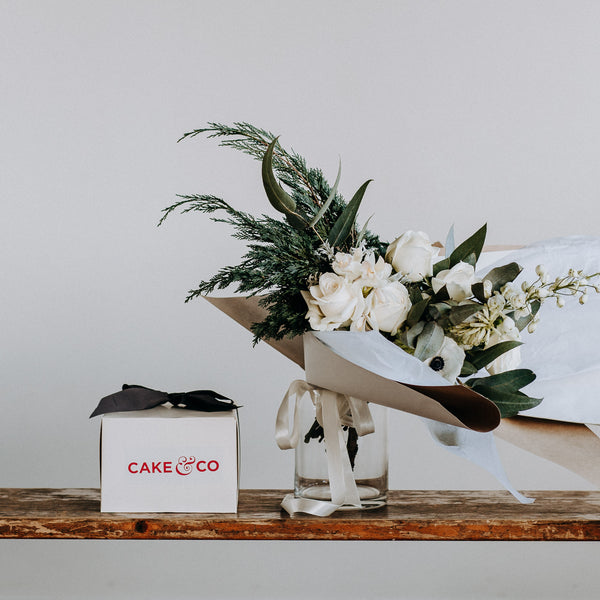 Flowers & Cake
Flowers and cake go hand in hand so now you can get a Cake and a Classic Bouquet from our friends at Rose Tinted Flowers. There are 5 flavours to choose from and gluten free options are available for an extra $5.
**Please note we need at least 24 hours for the team to make your delicious cake.
Click to order through the Rose Tinted Flowers website.
Buy on Rose Tinted Flowers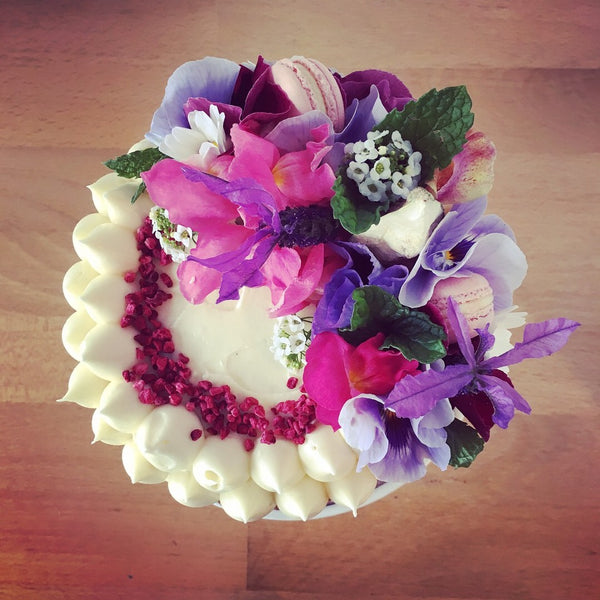 Caci Clinic Package - $105
Treat your loved one to a beautiful conditioning treatment at Caci Ponsonby and a delicious 6" Single Layer Floral Celebration Cake  from Cake & Co!
Skin Consultation, 30minute facial treatment and Floral Celebration Cake (your choice of flavour) for $105.
Order Now
Floral Chocolate Crunch
A rich chocolate biscuity slice filled with pistachios, hazelnuts, marshmallows, and dried fruits.
Order Now