Cake Decorating Classes
2023 classes now finished for the year.
Sign up to our mail out for advance notice of next years classes.  
Please make sure you understand the Terms and Conditions
below BEFORE you book your class.

All timetabled classes are held during Wednesday evenings in our Ponsonby Road shop and are available for those aged 15 yrs and above. Of course, if you wish to book a private class at your home or business, the options are endless!
Gift vouchers available for all classes.

Buttercream Basics (beginner) - 1.5 hours $75 6pm - 7.30pm
Learn how to make gorgeous, silky buttercream, piped using several different methods, colours and styles. Finished with gorgeous edible flowers and mini macarons. Each student will be given 6 cupcakes to decorate and take home, along with a goodie bag containing a nozzle and piping bag starter pack and the recipes for your cupcakes and frosting.

Celebration Cake 6" 2 layer (Beginner/Int) - 2 hour $120 6pm-8pm
Complete with gorgeous piped buttercream, fresh edible flowers, syrups to drizzle, freeze dried fruits and mini macarons - you will design and create your very own Celebration Cake. We'll make the frosting during the class and teach semi naked finishes and piping skills. You'll learn how to decorate your own beautiful layer cake to take away with you, along with recipes, tips and tricks.
Macaron Master Class (Beginner/Int) - (baking and finishing) 2.5 hours $160 6pm-8.30pm
Learn the complex art of the French Macaron. This hands on class will teach you all the steps needed to create these delicious morsels, from getting the perfect macaronage, to piping and filling. You'll take away all your delicious little creations and recipes for both shells and fillings. 

Bake & Create Master Class (Beginner/Int) - (baking and finishing) 3 hours $160 5.30pm-8.30pm
Prepare and bake 6 delicious baby cakes for which you will then make our signature frosting and learn the fundamentals of working with fondant and buttercream. During this class we will demonstrate the correct way to handle, dry and store fondant. We'll show you how to colour with gels, use cutters, piping nozzles and moulds as well as hand shaped designs to create gorgeous flowers and simple, yet super cute, decorations.
This class is most suited to keen cakers with a can do attitude.
You will be supplied with all the necessary tools for the class. Everything you make will be boxed up to take home along with a lovely set of tools and recipes.
Private Classes...
Group Classes (large or small)
Organise friends or work colleagues for a fun private class learning how to decorate cakes or cupcakes. Not only will you get to do share your love for cake but you get quality bonding time too!
Prices start at $35 per person depending on numbers attending.

Customised Classes

(for 1-3 people)...
Want to learn something specific?
Custom classes tailored to you, are held at our shop in the afternoon. Or we can come to you.
(Times dependant on availability)
Each class is held for a minimum of 2 hours.
Prices start at $200 for the first hour. Extra time $100 p/h+
For additional students, prices start at $50 per extra person per hour,
depending on the specific class.
A maximum of 3 people per private class as our kitchen is small and cozy!


Terms and Conditions - important please read...
By booking and paying for any of our classes, you agree to the following terms and conditions:

Requested spaces are held for a maximum of 3 days.
If your booking has not been paid for in that time, it will be released.
Once you have paid for your class, you must make a note of the date and time
as I'm afraid we are not able to send out reminders.
If you wish to cancel or swap, you will need to find someone else to take your place - we may be able to help fill your spot with someone on our waiting list. As this is not always possible, if you/we are unable to fill this space, we will not offer a refund or date exchange. Our classes are small and we are able to keep costs down by filling each spot, so unfortunately cancellations for any reason aren't possible.
Thanks for your understanding.
 We look forward to seeing you soon and sharing our cake love and
knowledge with you!
Email orders@cakeandco.co.nz or call us on 09 376 3479 to book your spot
Buttercream Basics
Celebration Cake - 6" 2 Layer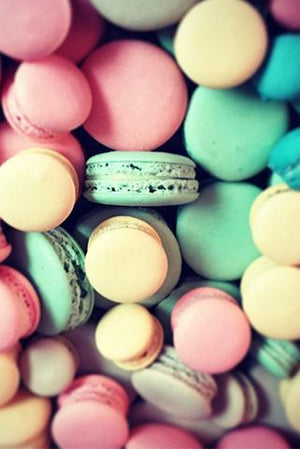 Macaron Masterclass